I am sharing items for four of our group members this week. I am using the item descriptions for each one so you know more that just seeing a picture.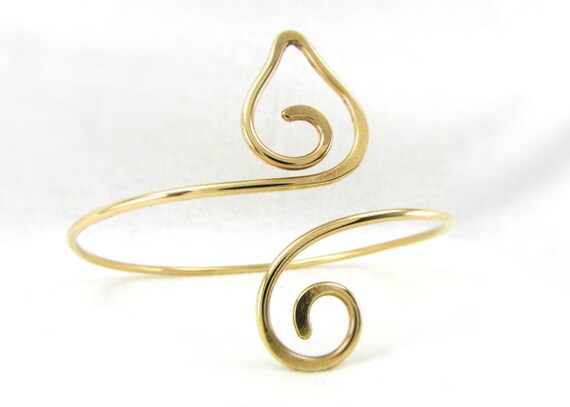 This beautiful upper arm cuff adjustable lotus petal armlet design is crafted from thick 12 gauge brass wire that is annealed, shaped and forged before being tumbled, polished to a high shine and finished with a top quality metal polish.
The lotus focal design and swirl beneath on this brass armlet has a slightly hammered texture and measures approximately 2 1/4" tall and 3/4" wide at the widest point.
These adjustable brass above the elbow bracelets are made to order in your size.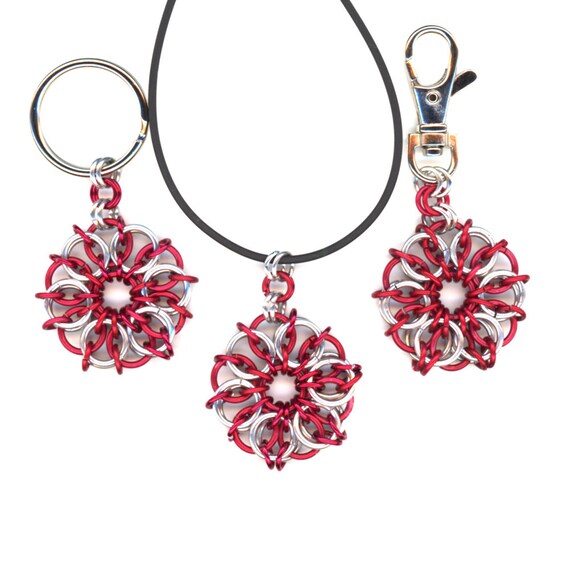 This chainmail charm is shiny red and silver. The colors are stunning in their vivid metallic glow. It can be ordered in one of three configurations: as a pendant with a black cord necklace, as a dangle charm with a swivel snap hook, or as a keyring. The necklace uses a pewter hook and eye clasp.
This dainty and petite chainmail piece is quite feminine. It measures about 1.25 inches (3 cm) in diameter. It is comprised of anodized aluminum rings hand-woven together. These rings are tarnish resistant and very light. The necklace is about 20 inches (51 cm) long.
The headband features bright red fabric with small hearts framed by a gentle crocheted scallop.
The ties on my headbands allow you to adjust the fit so that is is perfect and comfortable for you every time you wear them.
Keep your hair neat with a soft look that has bold color.
Beautiful bead crochet necklace! This lovely beaded rope is made with thousands of top quality glass seed beads in matte and semi-matte midnight navy blue and Carnival copper. It makes me think of watching shooting stars arc across an endless spring night sky! The dramatic glittering star-crossed midnight rope is complemented by the 22kt gold plated end caps and toggle closure. This is a bold and dramatic necklace that will get you the attention you want! The necklace is 5/16" in diameter and approximately 20 1/4" from end to end, which gives a wear length of about 19 3/4".
Feel free to tweet, pin, share or comment. We love all those activities ourselves.